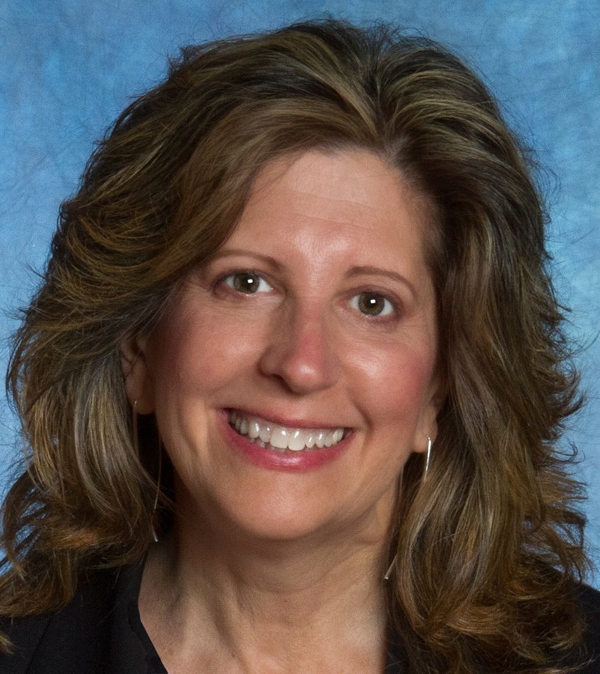 Dear Corinne,
A thorough search and analysis of available realtors for my home sale led me to you, a true professsional. Begining with our first meeting, you came prepared with a complete market analysis and answers t my many questions about the houseing market in thearea.
As time progressed from our first meeting, you kept in touch with me in a non-agressive way of which I greatly appreciated. When I elected to sign a contract with you and Re/Max, your sales preparation and knowledge of the market was once again confirmed as all details were discussed in depth, a realistic sales price was presented and a schedule of events was discussed and agreed upon.
Forty-eight hours, Yes TWO days after the open house, I received multiple offers, above my asking price. Offer accepted and deal closed in less than sixty days without incidence.
Your professionalism, availability and direction throughout the process eased the strees and created a smooth transaction for myself and the buyers team.
A great asset during the difficult process of selling a home. I valued the advice and support of you with trememdous gratitude.
Paul R.
I don't know how to thank you for all that you have done for us. You made buying our 1st home one of the most memorable experiences ever possible!
We made you crazy, and you just stayed calm and we just could not have done this without you. We hope to enjoy many, many years in our new home because of you!!!
Thanks again,
Fondly,
Liz and John
Dear Corinne,
We want to thank you for such a wonderful experience with the sale of our home. You were very in tune with our feelings every step of the way and knew just when to push and when to pull back. We felt very comfortable with you and appreciate all your efforts to make what can be a very emotional situation so much easier. You respected how much we loved our house and your gift of having a picture of our house replicated on a tapestry was further confirmation of your kindness and your ability to be at the heartbeat of your clients. That meant the world to us and is a memory we can keep forever. Thank you so much for that.
You are professional and thorough in every aspect while at the same time manage to show such compassion and warmth...not such an easy feat but one you accomplish beautifully.
From the bottom of our hearts, we thank you. You are very special and terrific at what you do. We will not hesitate to recommend you to anyone who may need your services.
Wishing you all the best,
Linda and Joe
Dear Corinne,
Thank you so much from the bottom of our hearts for making our dream come true. Thank you for putting all of your heart into this hard work and for being so good at it. We could not have done it so quickly and well if it was not for your professionalism, knowledge, love and devotion to what you so love to do. May g-d bless you dearly for this and thank you form the bottom of our hearts.
Maria C.
Corinne -
I am writing this to you to let you know what an incredible, professional Real Estate Broker you are. As you know, my parents house closed last week and as you can imagine, moving your parents from their home of over 46 years and successfully completing a sale can be an emotional and complicated experience. You did an incredible job getting the house ready, keeping the momentum going, marketing the house effectively, following up on EVERY detail and helping to make my parents comfortable. I have bought and sold a number of properties in my life. I wish I had you at my side for all of them. I was truly impressed with you and would highly recommend you to anyone.
Paul C.
Dear Corinne,
We want to Thank You for all of your hard work regarding our new home. You went "ABOVE and BEYOND", especially in taking the time from your busy schedule so that our sister, Martha (visiting from California) could see the new place. We're very grateful and appreciative to you. We love living here.
Sincerely, Jean and Kathy
Corinne , you are a Hard Working Real Estate Agent that has consistently produced qualified tenants for my rental property for over 20 Years. You are HIGHLY professional, knowledgeable with the highest integrity and a pleasure to work with.
Ron M.
Dear Corinne -
You are a detailed oriented Realtor. I have listed 2 houses for sale and bought 2 houses and a condo and. you managed all the details to ensure smooth transactions. I wil continue to hire you for all of my Real Estate Needs! Thank you..
Janet A.
Corinne - I have worked with you for almost 20 years, your knowledge and work ethics exceed the norm. Most importantly you care about your clients needs. Your Professionalism is always first.
All my Best, Bill E.

Dear Corinne
Just wanted to send a sincere appreciative note on our recent house closing and reflect on the process you have facilitated with your PROFESSIONAL approach and involvement in our Real Estate transaction. Your prompt response after the initial reach out, solid engagement at every step, till the day of closing was OUTSTANDING! Highly Impressed and pleased with your guidance and attention to details making the complex process go very smoothly at every step. Truly appreciate the consistent service, timely comunication and pro-active advice every step of the process, as it fully prepared us not having to figure out on our own or worry about missing any details. More importantly enabled ample time to complete the necessary fixes and prepare required documentation, avoiding delays and stress.
Your strong marketing skills leveraging both traditional and digital media were evident in your laser focus on finding the prospective buyers in a very short time. As we watched interested buyers stream through our house, we were relieved and gained confidence in seeing the light at the end of the tunnel. With the additional stepped-up support during the offers, we finally sold the house for a great price in record time!
Thank you very much for working with us and providing the outstanding service in making this transaction go so smoothly. Solid experience and dedication to commitments are essential for great results, and you have them in abundance, so we are recommending you to all our friends and relatives without any hesitation.
Best, Ram and Asha